Hello friends,
Who else was thrilled to see our friends Jun Belen and Gil from Senor Sisig in the San Francisco Chronicle this weekend?
The article, which was in print in today's paper, was about Filipino Christmas.  It was perfect timing when it came out because our special Noche Buena is coming up this Friday!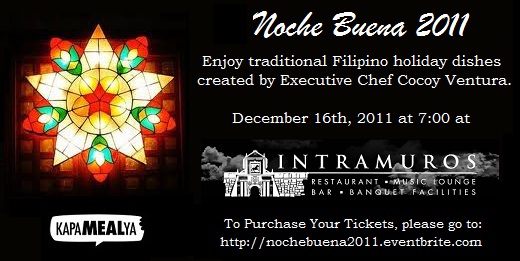 There are just 4 more days to purchase your tickets. Don't wait! Chef Cocoy Ventura has an amazing dinner menu prepared.
See you there!
xoxo,
Jo